We have two book clubs that meet at the Library. Both meet on the third Wednesday of the Month.
The Afternoon club meets at 2:30 pm
The Evening club meets at 7pm
Interested? Fill out the form below!
We also have an informal book Club that meets quarterly throughout the year! We drink coffee, eat carbs and catch up on the latest reading trends. No Registration Needed.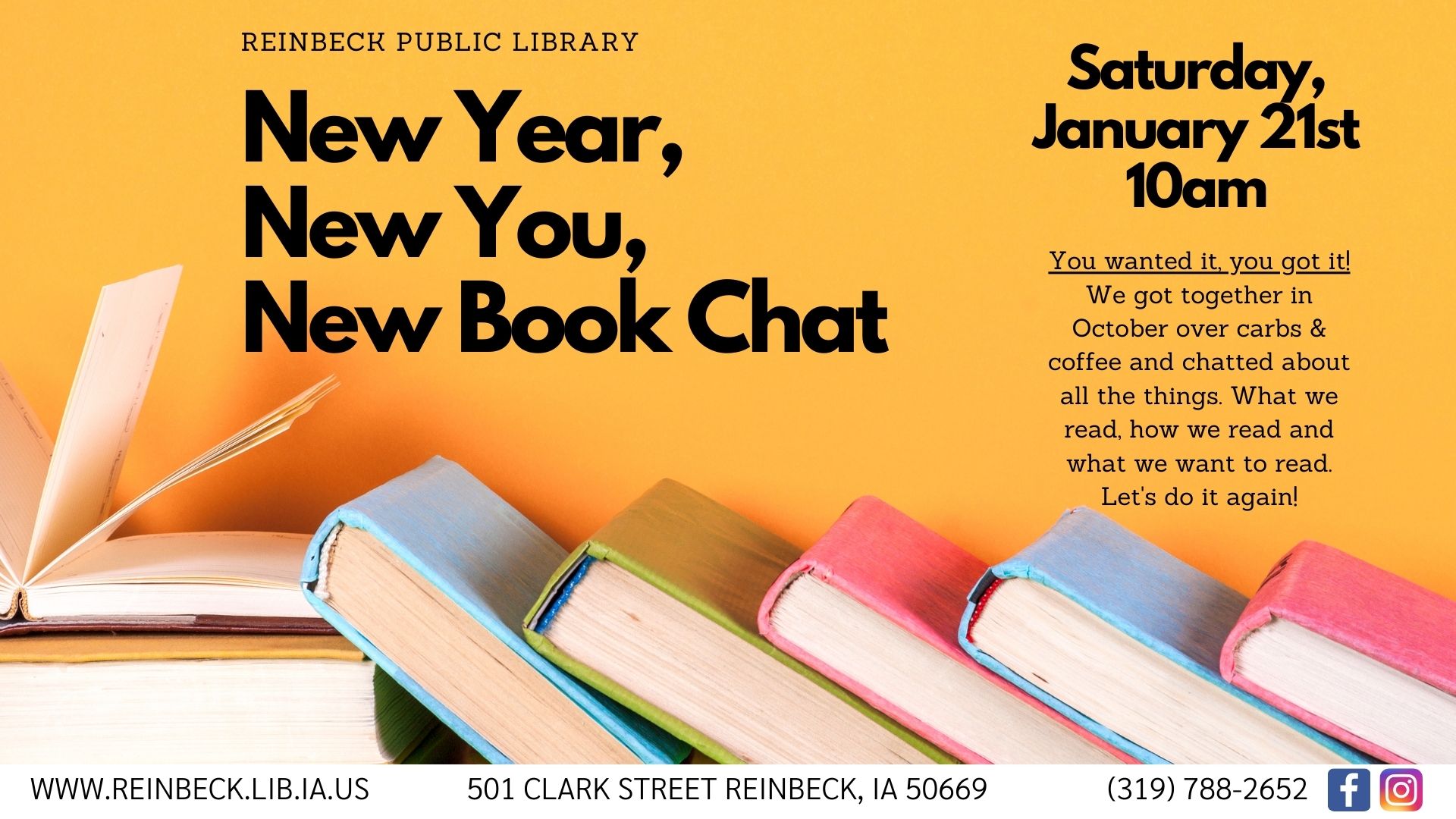 Books Being Discussed
Afternoon Book Club: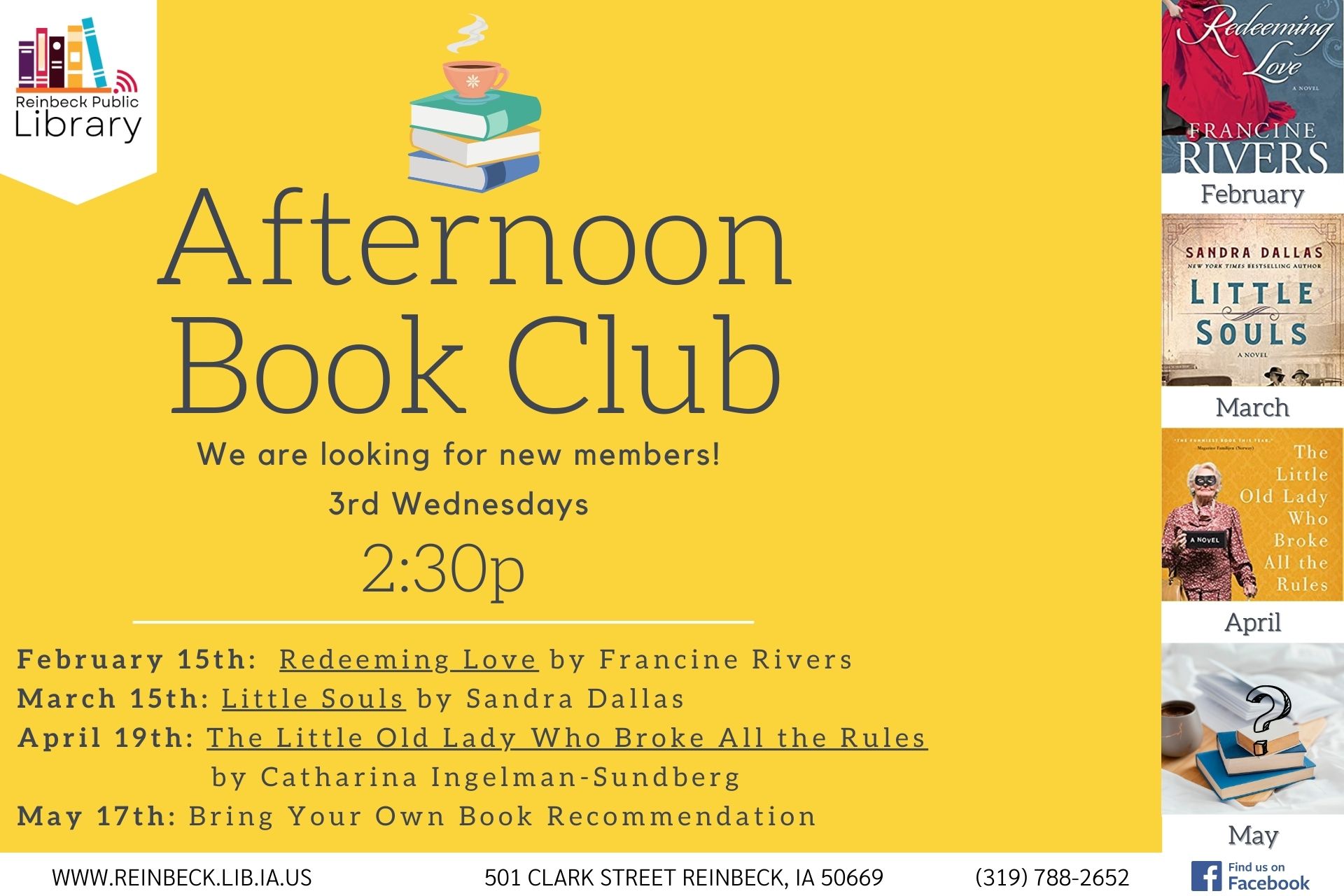 Evening Book Club: