Reinbeck Public Library Staff
Lenah Oltman, Library Director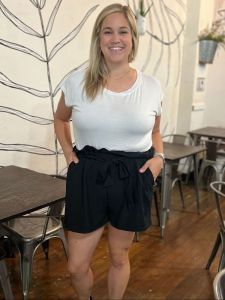 Lenah Oltman is our Library Director. She started at the Reinbeck Library in May of 2022. She specializes in community engagement with a background in youth programming and marketing. Lenah is an avid reader through print and has learned to love the convenience of audiobooks through our Libby app, since three active kiddos has limited her quiet reading opportunities. She reads: Romance, Thrillers, Murder Mystery Romance, Fantasy Romance and balances out her 'falling in love' books with some nonfiction enlightenment books.
Cherie Eckhoff, Programming Coordinator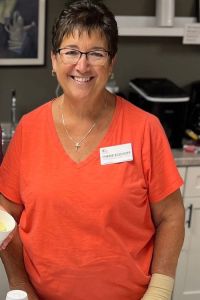 Cherie Eckhoff has been with the Reinbeck Public Library since 2011, serving the children of our community through Story Time, Children's Events, and Summer Reading programs. She is a retired Music Teacher and continues to be passionate about choir and piano by playing for school performances. Cherie has a Bachelors Degree in Music Education from Augustana College, Rock Island IL and continues in life long learning at the library. She loves fishing, but don't ask her where the best local spot is, a true fisher never tells!
AnnRae Billerbeck, Librarian Assistant
Ann Rae Billerbeck has been with the Reinbeck Public Library since 1980s. A true Reinbeck local, Ann Rae grew up in Grundy Center before settling in Reinbeck with her husband Don. Ann Rae always has excellent book recommendations, as she is an avid reader and understands the interests of our community. Ann Rae is also a life long learner through the library and knows most patrons by name when they walk through our door. Having lived in Reinbeck for over 60 years, her contributions to our community have proved to be an amazing resource and reliable force in the day to day of our Library operations.
Alexis Sager, Library Page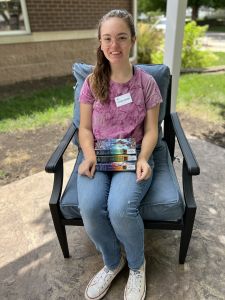 Alexis is our very first Library Page! Alexis works the front desk, keeps our shelves looking fantastic and assists our other librarians on projects.